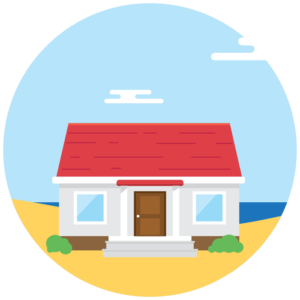 30th ANNUAL PORT ARANSAS TOUR OF HOMES
The Port Aransas Garden Club will host its 30th annual Port Aransas Tour of Homes on Mustang Island in 2018.  
The tour originates from the Port Aransas Community Center at 408 N. Alister Street Port Aransas, TX. 78373.
This year's tour features a diverse collection of homes as Port Aransas continues to grow in varied directions.  From gated communities to architecture forward homes to beach properties to cottages to condos you will visit homes showing off island living at its best with remodeled and new construction exemplifying life at the beach.
Morning bus tours will be available for $25.00 per/person at 9:00 AM and 11:00 AM. Self-guided tours are offered between 1:00 PM and 5:00 PM. 
The self-guided ticket is $20.00 p/p and tour maps will be provided at the Community Center for all tours. 
After Thanksgiving tickets may be purchased through this website.  In town, bus tours and self-guided tickets can be purchased at Susan Castor Collection, 1908 Hwy 361 and Gratitude, 316 N. Station Street after December 15, or on tour day at the Port Aransas Community Center.  Bus tour tickets are limited to 90 per tour; self-guided tickets are unlimited.
For information call or text the PAGC Home Tour phone at (361) 332 – 8080 or email portagardenclub@gmail.com.
Follow us on our Facebook page Port Aransas Home Tour,  our blog and on Pinterest Port Aransas Home Tour.
Instructions for Purchasing Tickets Online-
  – purchase the tickets online thru PayPal
    – pick up the actual ticket at the Community Center 
   – sign the waiver on the back of the ticket
   – exchange the tickets for a wristband that allows access to the homes (and the bus if applicable)